We all run our households in our own peculiar, idiosyncratic way. Some of us are compulsive cleaners, sensitive even to every smudge on the mirror and crumb on the carpet. Others adopt a more lax approach towards domestic responsibilities, without losing sleep over such relative trivialities.
Whatever your housekeeping style, vacuuming is a crucial step in any well-rounded cleaning schedule. It is the finishing touch that brings everything together, giving your space that coveted polished look. When it comes to hoovers, homeowners are spoiled for choice nowadays. From bagless to cordless, cylinders to sticks; your options are endless and each have their own unique features and benefits. The right model for you will depend entirely on your taste, lifestyle and budget.
So, which vacuum cleaner ticks your boxes? We've broken down the perfect match for every homeowner type so you can make a suck-sessful (we'll see ourselves out) choice when it's time for an upgrade. Let's dive in.
The Traditionalist
These no-fuss homeowners like things done the old-fashioned way. They know how to get from A to B without the aid of Google Maps, and reject such absurdities as iced coffee and jeggings. And there's absolutely nothing wrong with that; in our hyper-digitalised, gluten-averse world we could all use a little simplicity here and there. Their conventional spirit extends to their taste in vacuum cleaners. Traditionalists favour the standard bagged cylinder model, the big kahuna of which is the Miele Complete C3 Score Black PowerLine – and undisputedly so. This time-honoured classic is Miele's flagship product and continues to demonstrate impressive staying power, firmly positioned among today's top sellers.
The C3's enduring popularity is likely attributable to its practicality and performance. This model is truly built to last, delivering superior suction power year after year. Its generous 12 metre operating radius means less re-shuffling of plugs, allowing you to cover a decent surface area in one go. The sturdy frame enables it to easily withstand the wear and tear that comes with regular use, which is perfect for busy households. The Miele C3 is thoughtfully designed for your comfort and convenience, with intuitive features like single-touch cable rewind and custom height adjustment. All in all, a true crowd pleaser that does exactly what it says on the tin.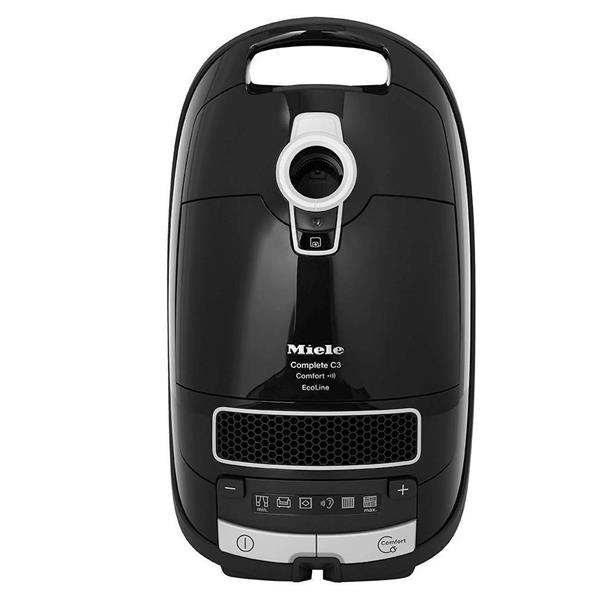 The Perfectionist
The perfectionist is more akin to a museum curator than a homeowner, imposing a strict 'look-but-don't-touch' policy on those who pay visit. Their biggest phobia is coaster stains, dusting is their cardio and lord help you if you happen to step inside without promptly removing your shoes. Their keen attention to detail means their immaculate homes wouldn't look out of place on the cover of Good Housekeeping. For the perfectionists among us, there's no such thing as a one-size-fits-all vacuum cleaner. Rather, there is a specific vacuum for every occasion.
No matter how thoroughly you hoover your house, there are certain areas that tend to elude full-size floorheads. For these especially hard-to-access nooks and crannies, special reinforcements are required. Black and Decker's 18V Dustbuster allows exceptional control and precision. This handheld hero is compact enough to reach every corner, with an ultra-flexible nozzle that pivots up to 200 degrees. Its lightweight design makes for supreme manoeuvrability, allowing the user to reach awkward spots like ceilings or mantelpieces with perfect ease. The Dustbuster is also ideal for quick, on-the-spot touch ups, and can be whipped out in a flash as an emergency response in the event of a spillage.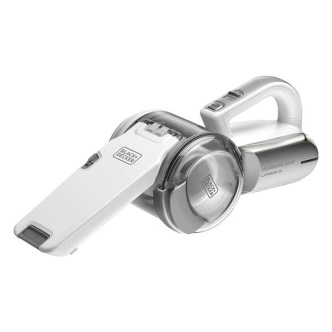 Next up in their vacuuming arsenal is the rechargeable Beldray Window Vac. If you've never vacuumed your glass surfaces before, prepare to have your world rocked because this bad-boy is a game changer. All it takes is one swift glide to achieve a brilliant, streak-free finish on your windows and mirrors – no elbow grease required. The Window Vac is a dream to use. Its ergonomic handle fits neatly in your grip, and its cordless design gives you all the freedom you need. A full charge will keep it going for 30 minutes, which is more than enough time to make the whole house glisten.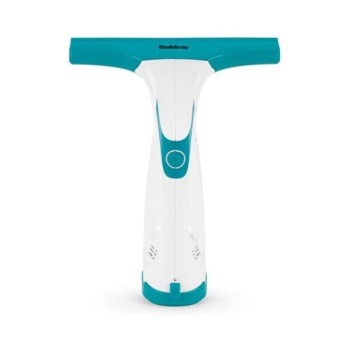 The Student
Students tend to have one key thing in common: they are on a tight budget. Between college fees and rent, they usually end up with little to spare. There's only so much a part-time gig can cover and let's face it: food and shelter rank higher on the priority scale than a vacuum cleaner with all the trimmings. But luckily for today's cohorts, there are plenty of purse-friendly models available to keep their digs looking pristine without breaking the bank.
For value, you simply cannot beat the Morphy Richards Supervac. This cordless stick delivers big on the bang/buck ratio without compromising on performance. Have the place ready for an impromptu landlord inspection with its 3-in-1 versatility: upright stick mode for floors, extended reach mode to tackle curtains and coving, and handheld mode for stairs and upholstery. Its lightweight feel makes hoovering a breeze, and a full charge will get you a handy 40 minutes of run-time. The Supervac features an illuminated floorhead, ensuring that no remnants of last night's house party are left behind.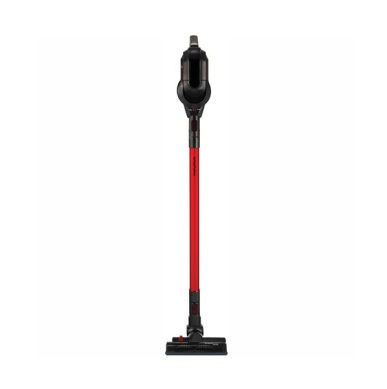 The Techie
You'll find this breed of homeowner first in line to upgrade their iPhone every time the latest model drops. They chat to Siri in public, and they actually know what the Cloud is. Their extensive collection of gizmos includes cutting-edge cleaning gear. With techies, they don't simply want a vacuum cleaner. They want an avant-garde, user-friendly, multi-functional, artificially-intelligent vacuuming experience. For these seasoned gadgeteers, only a Dyson will do.
The Dyson V11 Absolute Cordless Stick is a stunning feat of engineering that will send its users to high-tech heaven. With more suction power than most corded models, this elite hoover is designed for deep cleaning. Its dynamic high-torque and soft roller floorheads make light work of carpets and hard floors alike, and its lithium-ion battery boasts an impressive 60 minute run-time. When it's ready to power up, the V11 slots oh-so-satisfyingly into its mounted wall dock, which is also great for tidy storage. Its suite of ultra-ergonomic features includes everything from a 'point and shoot' emptying mechanism to its click-in battery pack. Perhaps its coolest highlight is the LCD screen which, at a glance, tells you the exact run-time remaining, where blockages are located, how to clear them and so much more. If you're after the crème de la crème of vacuums, the V11 leaves the competition in the dust.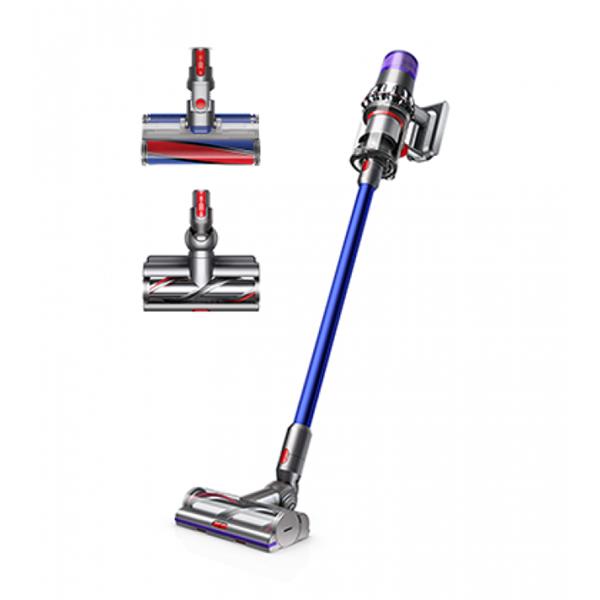 The Animal Lover
This one is fairly self-explanatory. Animal lovers share their homes with those of the four-legged, furry variety, for whom they may or may not manage an Instagram account. Pets can enrich our lives in so many ways, but there's no denying that they take work. And one of the biggest challenges of pet-owning is the seemingly infinite hairs that cling relentlessly to every carpet, rug and sofa fibre in the home. Whether the culprit is feline or canine, shedding is simply part and parcel of having an indoor pet. For these homeowners, a dedicated vacuum to tackle pet hair as well as the usual household dust and debris is a non-negotiable. A small price to pay for the snuggles and walkies, of course.
First up is the Miele Complete C3 Cat and Dog Pro PowerLine Vacuum Cleaner. This timeless bagged cylinder model has all the aforementioned benefits of its original counterpart, but with a few twists. Its trademark Active AirClean filter neutralises odours to keep your space smelling fresh even if your pup has spent the day frolicking in the muck. The most stubborn of hairs are no match for its de-fuzzing turbo brush, which sucks up everything in its path. If you favour a cordless stick, Dyson's V10 Animal Cordless Vacuum Cleaner is designed specifically for taming animal hair. Pet owners will rejoice at how easy the V10 is to empty, given that their vacuums tend to fill up faster than others.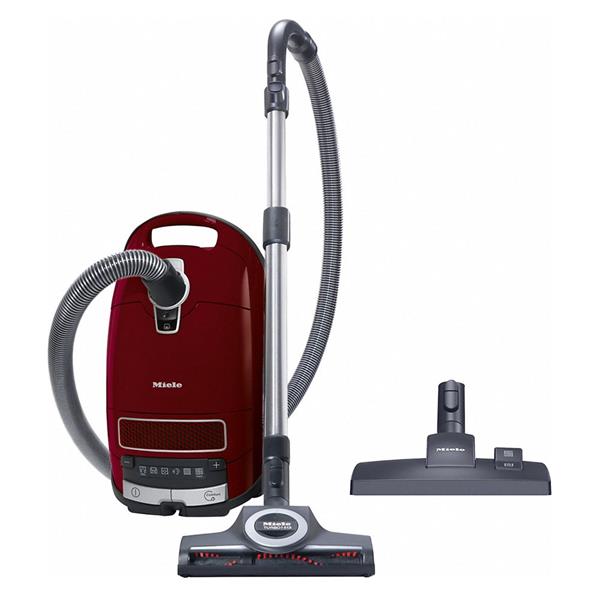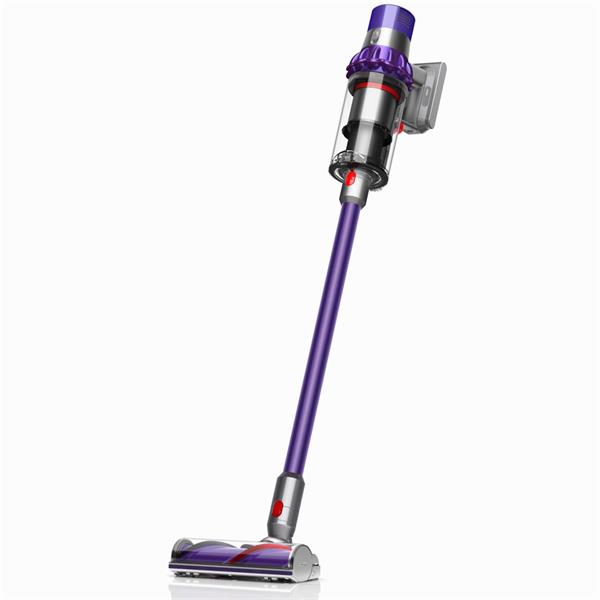 The average vacuum lasts about eight years, so make sure you choose yours wisely. Consider what features and benefits are most important to you, and make an informed decision based on your individual priorities. At Heavins, we cater to all homeowners. To shop the vacuums mentioned above and more, check out our full catalogue here. Happy hoovering with Heavins!